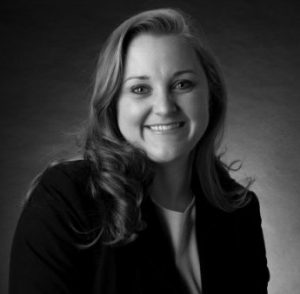 Colleen Vaiciulis – Class of 2019
I had an opportunity to lead a multi-party negotiation and it went so much better than usual because I prepared in the ways Negotiation Strategies instructed (planning document, BATNA, walk-away, interests, positions, etc). My CFO and CEO were very impressed and I was able to get an amazing deal! I also felt very competent and prepared going into it, which felt GREAT!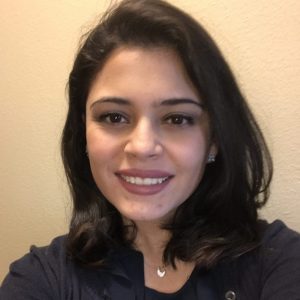 Daniela Burga – Class of 2019
This program opened my mind in so many ways, that I would have never thought of. When I first entered, I thought all I wanted to do/had to look forward to was moving up to take my boss' job and it was my sole purpose for getting the degree. I am happy to say that today that is no longer the case. Your program has given me bigger goals and other things to look forward to. It has taught me that HR is pretty universal and I can take my skills to impact employees across different organizations. While it has also improved my ability to do my job, I am happy that I have new goals in my head for the future. Your degree allowed me to be promoted to Corporate Director of Human Resources and I thank you and all the professors for the skills I gained to get here.
While it is true that education alone does not make one a great worker, it certainly does help provide perspectives that you don't gain just at work (it is very much worth it.) I got to meet individuals from across different industries that each provided me with their own point of view and I learned so much. I am so happy to say that the impact you have had on me has been tremendous and I will never forget that. I will not forget that each of you, along with all the professors were opened to questions and to provide insight from your own perspectives. The concepts and ideas that I learned are ones that have changed the way I see and "do" HR (in a very positive way).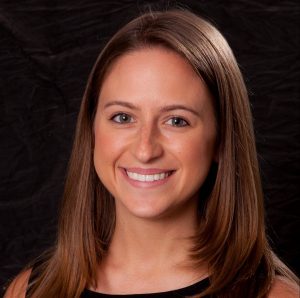 Meagan Fiano – Class of 2017
The HRM program at UCONN helped me advance to the next step in my career through curriculum relevant to current HR trends, a diverse network of talented classmates, and engaging professors with "real-life" work experiences. The HRM program gave me the skills needed to develop in HR through learning modules such as talent analytics, change management, consultative partnerships, and risk management. The course structure and professors created an awareness on the importance of understanding and knowing your clients in order to build credibility and personal brand to become a strong partner to the business. Not only did the HRM program provide me with the technical skills needed to be successful in HR, but also, the soft skills through workshops, individual development plans and feedback.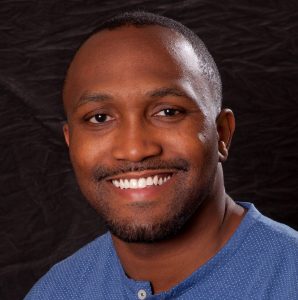 Kyle Wiley – Class of 2017
When I made the decision to pursue a career in Human Resources, I knew that it was important to have the right combination of the experience and credentials to set yourself apart in this competitive market.
Prior to entering the program, I already had a few years of HR related experience in both the private and public sector under my belt. I was doing well as an HR Generalist for the State Department of Education, but I was at a stage where I was ready to take a new challenge. My long-term career goal is to become an HR Director or Consultant; and I knew that obtaining a Masters in HR Management would help round out my experience and add more depth to my resume. After learning more at an info session in Hartford, I was convinced that the MSHRM program at UConn possessed the type of quality content that I needed to carve my own path as a future leader in the field. Furthermore, the hybrid model provides the flexibility to set my own studying schedule and build valuable relationships with my fellow cohort members, while also achieving some level of work/life balance. As a father of 3 young children, this was a major selling point for me.
Another unique aspect of the HRM program that I've enjoyed so far are the high-quality guest speakers who frequently come to our weekend seminars to share their real-world experiences.  After one particular session, I had the opportunity to network with the CHRO of Webster Bank after he spoke with our class. Not only was he impressed that I was part of the HRM program, my background aligned well with one of their open positions. After a few rounds of interviews, I was offered a position as an HR Business Partner with the organization. I am now in a role where I'm gaining the experience I need to eventually reach my ultimate career goals; and I have the HRM program to thank for that!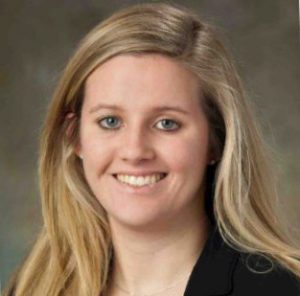 Elyse Ewing – Class of 2018
Deciding to go back to school was a tough but necessary decision especially when you have a full time job. After researching many programs I decided that the UCONN MSHRM program was the right program for me because it provided me with the flexibility of hybrid courses and only sacrificing one Saturday a month for the duration of the program to attend in class seminars. I quickly gained applicable knowledge only one semester in and was finding that I was able to question current company practices and recommend other solutions. In mid-November 2016 I was approached with an opportunity to interview at Pratt and Whitney. Although I was extremely nervous about changing jobs while still in school I went through a pros and cons exercise and decided that this was an opportunity I could not pass. I interviewed at Pratt and received a job offer mid-December to start in mid-January. The UCONN MSHRM Program was a huge part in me getting the new HR Generalist role at Pratt. Throughout the interview process I was able to explain how I am able to quickly apply concepts from class to job responsibilities. I also believe that being enrolled in the program also proved that I have a strong work ethic and would like to advance my career through further education.
To anyone who is considering enrolling in the UCONN MSHRM Program, I can tell you from firsthand experience that you will see the value in this program immediately. Whether you are working on in class assignments and applying concepts to job responsibilities or sitting in an interview explaining the value the program has provided to you that in turn provides value to the organization, you will never regret enrolling in the program.