Top-ranked MS in HRM degree 100% online. Build your personal HR brand, wherever you are nationwide.
UConn's Master's in Human Resource Management (MS in HRM) offers a 100% online, 33- credit graduate degree within our top-ranked business school. The online HRM degree offers working professionals the convenience and flexibility of online masters in human resources program taught in primarily in an asynchronous format by the same expert faculty and practitioners as the on-campus programs. As a UConn student, earn your MSHRM with fellow classmates with diverse professional backgrounds from across the country. Take advantage of career advancement opportunities in the career development office and professional resource centers and gain access to the School of Business global alumni network of over 230,000 graduates.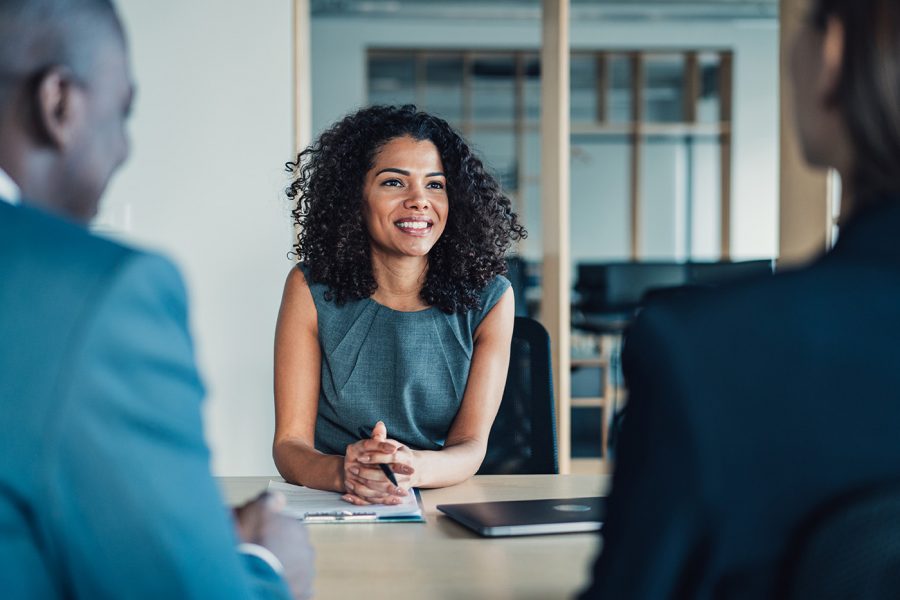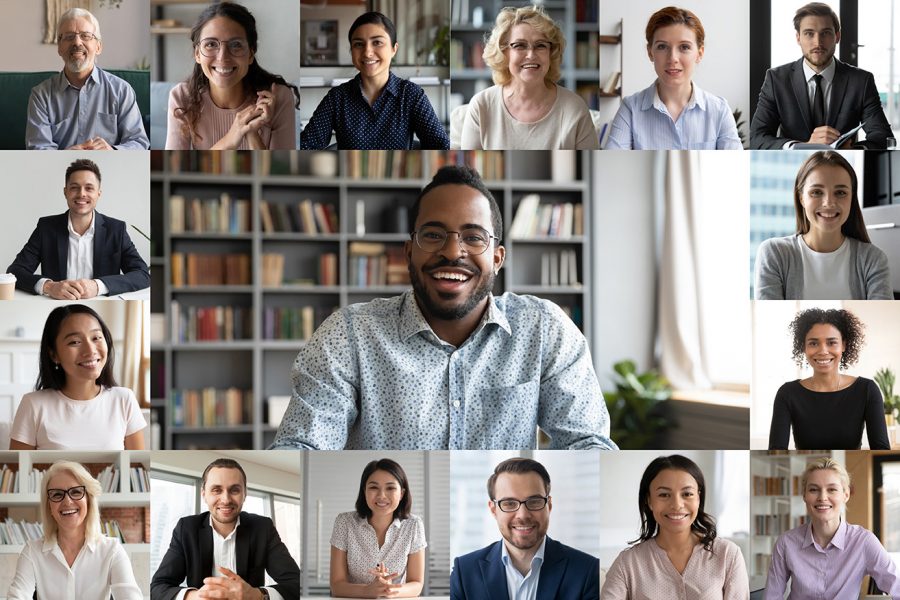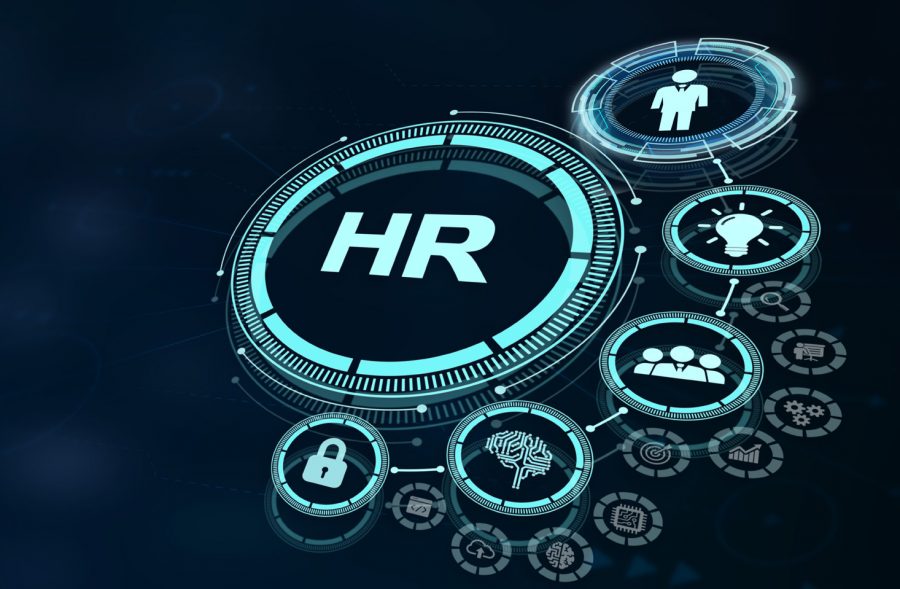 Courses
Core Classes
MENT 5377  Human Resource Metrics and Talent Analytics
MENT 5401  Managing Risk in the Workplace
MENT 5639  Diversity and Inclusion
MENT 5650  Interpersonal Relations, Influence, and Ethical Leadership
MENT 5675  Business Acumen and Strategic Human Resource Management
MENT 5676  Human Capital and Workforce Capability Development
MENT 5680  Talent Management Through the Employee Lifecycle
MENT 5681  Human Capital and Teams
MENT 5805  Human Resource Management Capstone
Electives
BLAW  5220 Employment Law
MENT 5138  Managing Organizations
MENT 5223  Managing Innovation and Change
MENT 5250  Consultative Management for Business Function Professionals
MENT 5420  Employee and Labor Relations
MENT 5674  Negotiation Strategies
MENT 5678  Total Rewards and Performance Management
Capstone Course
The final class in the MSHRM program is MENT 5805  Human Resource Management Capstone. Within the course, students work with their instructor to select a topic that demonstrates their ability to define, analyze, evaluate, and identify strategic solutions that address a major issue, problem, or opportunity within the field of Human Resources. The capstone project allows our students to integrate their academic learning with real-world experience by developing a comprehensive systemic analysis of a Human Resources business case. Students will outline the issue, identify possible risks, evaluate potential solutions, recommend a course of action, and outline next steps for implementing the resolution. For more information about the Capstone course, please contact our Program Director, Moira Rosek.
How to Apply
Application Instructions
Start your online application. You will need to create a username and password to access your online application during your application process, as well as to check the status of your application and your admissions decision.
Application Fee
The application fee is $75 and must be paid online with a credit card.  There are no waivers, deferments, or refunds of application fees unless otherwise noted.  Please see the Graduate School website for a complete list and instructions for applying for a waiver.
For all active duty, veterans, guardsmen and reservists, a fee waiver will be applied upon indicating your military service within your application.
Application Status
After you have completed and submitted your online application, you will be able to check the status of your application, as well as access your admissions decision online.  With the exception of uploading unofficial transcripts, it will not be possible to make any changes to your responses. Please contact us if you have any application updates after submission.
Uploading Documents
As part of the application process you will be asked to upload unofficial transcripts as well as essays and other documents. Documents are requested in PDF, DOC, or JPG formats.  If you have difficulty uploading your documents please contact us for assistance.
Cohort Learning
UConn HRM students study alongside a talented and diverse cohort of classmates, building professional networks that extend beyond the classroom experience.
Who Should Apply
The ideal candidate can be located anywhere from across the nation, who has a storing interest in the HR career field. Work experience and/or internships are preferred, but not required for admission consideration. Professional experience raises the caliber of learning in the classroom through thoughtful and extensive team projects and discussions of real-world situations and solutions. While previous experience in the Human Resources field is not a requirement, it is also preferred. An MS in HRM complements and further builds upon SHRM related coursework.
The University of Connecticut requires that all applicants to graduate programs hold a bachelor's degree or its equivalent from a regionally accredited college or university.
The MSHRM program, because of its part-time status, is unable to issue visas. This program is also an online program only. Pursuant to U.S. immigration regulations, the US government will not approve an F-1 or J-1 visa for the purpose of coming to the U.S. to study with an online program. International students are welcome to apply for admission to this program if they are currently in the U.S. on another visa status that permits foreign nationals to engage in school enrollment online while meeting their primary visa objective, or if they complete the program from their home country.
Fees for the Program
The Graduate Program in Human Resource Management follows the School of Business graduate program fees, which are $1,050 per credit for 2022-23.  The approximate cost of the MS in Human Resources Management degree in the 2022-23 academic year is $34,650 not including course materials.
Student Support
The UConn Online MS in HRM offers the support of a professional academic advisor which includes a concierge course registration service to facilitate the class registration process. The student support also includes personalized staff guidance from the application process, during your program experience to graduation and beyond.
Technical Support
UConn Online HRM's technology support services were designed with your online learning needs in mind. This means you get quality online student experience, complete with a tech support team in place to address common challenges typically experienced by online students.
Technical Requirements
To have the best possible experience, please review our recommended technical specifications for your laptop or desktop computer.
UConn Online HRM's technology support services were designed with your online learning needs in mind. This means you get quality online student experience, complete with a tech support team in place to address common challenges typically experienced by online students.
Here's What You'll Need for Your Computer Setup
Desktop or laptop computer running Windows 10, or

Mac OS Catalina

Internal or external speakers for audio
Webcam and Microphone (either built in or external)
Internet Access (Broadband required)
Recommended Device Specifications
Here are our recommended technical specifications to ensure the most success with the program:
Processor: Intel core i5 or equivalent AMD processor
RAM: 16GB
Storage: 512GB
Peripherals: 1080p web cam and a headset
Network speed: 25Mbps down/8MBps up
OS: Windows 10 update 20H2 or Mac OS Big Sur
Browser: Google Chrome 80+ or Microsoft Edge 88+
Minimum Device Specifications
Please be aware that your experience with the synchronous sessions and course-required software may be adversely affected using devices at these specs.
Processor: Intel core i3 or equivalent AMD processor
RAM: 8 GB
Storage: 256GB
Peripherals:720p built in camera and mic
Network speed: 10Mbps down/5Mbps up
OS: Windows 10 or Mac OS Catalina
Browser: Google Chrome 63+ or Microsoft Edge 42+
Update your device software
Please make sure your laptop is up to date with the latest OS updates and browser updates. Please click the link here for guides on how to update your OS and browser.
Test your device speed
Please run a speed test at the location you plan to be spending majority of the time for your synchronous sessions. The speed test can be done by going to www.fast.com. You will want a minimum of 10 MBps.
Create a backup system
We recommend having a machine that is either on warranty or a backup in case that machine has an issue. Our IT staff will be available to help with any troubleshooting you may face throughout the program.
Secure a personal device
Please be aware that work-issued laptops or computers may have restrictions in place that will not allow you to download software needed for your courses and/or access UConn resources remotely. We do not recommend using a work-issued device.
Confirm your setup
Prior to your first session we recommend testing your camera and mic setup. If you need assistance testing this, please contact us at help@business.uconn.edu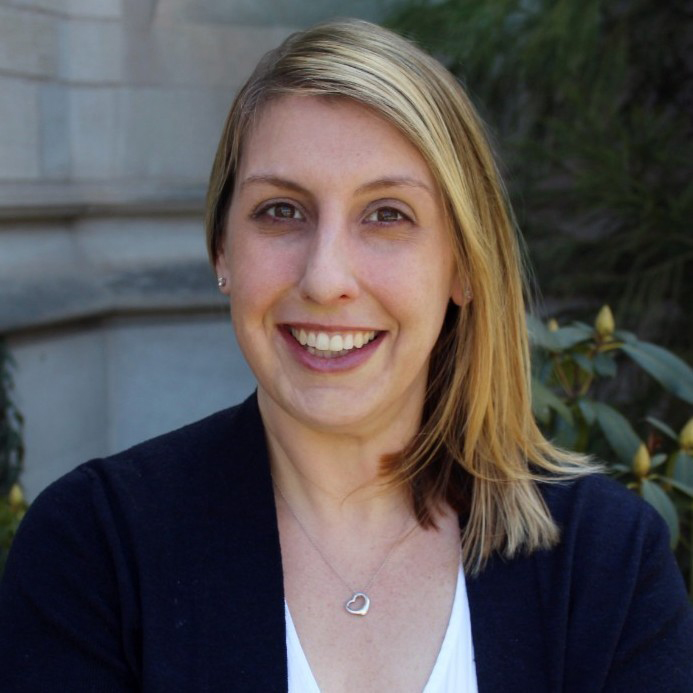 It's very clear that the UConn MSHRM program was devised with flexibility in mind.
– LISA WHITLEY GRIVALSKY, MSHRM Class of 2023